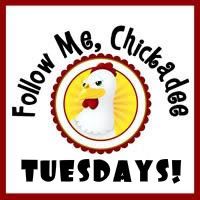 The blogger in the spot light this week is
Carrie with Children
, and since I am new to this maybe you better stop by and check out her blog and you can also stop by the Follow Me hosts:
So this is my first participation in a blog hop. I don't know why but I had been avoiding them...hehe. I decided what the heck today I am feeling adventurous today I guess.
My son is at preschool and every one else has left for their adventures today. I got the whole house to my self! So I should be doing something productive instead I am goofing off at a blog hop!