So this is gets me every year…why do all the so called "Experts" always give you a list of suggested Father's Day gifts that are so completely stupid and ridiculous!
I mean my Dad and my kid's Dad will not appreciate the completely Dorky Dad gifts that they suggest.
But I know why they suggest it, because men are hard to shop for. Not like a woman where something cute and pretty would make them happy. Men are too focused to like something just cute.
Since they have a one track mind they have trouble focusing on something shiny or cute because they are thinking on just the one thing.
No, silly I don't mean sex (well not all the time). I mean they can only focus on one thing. Like if they are hungry they are only focused on making eggs and pancakes not the dishes in the sink. If they are feeling lazy they are only focused on watching TV in the recliner and slipping off into a nap coma not picking up the pillows off the floor as they step over them. They don't care what color the pillow is just that they have one. They don't want something that makes the house smell good because the perfume distracts them from eating their beef jerky or a cheese log.
So what do you get your Dad or Hubby for Father's Day? Don't get those dumb gifts that's for sure.
Like golf organizers or anything golf for that matter. If you played golf before you were a Dad do you really have time for that now?? None absolutely NONE of the men in my life play golf so maybe I am living in the odd golf free world but it seems like golf is something for only a few and should not be generalized in to a perfect for all men category. Plus if your man plays golf he has specific items he wants or needs and the wish list of what he really wants might be way out of your budget.
Not too many men would enjoy a Customized Reasons Why I Love You book (too mushy), or desk accessories, or a new alarm clock (too work related).
None of the men in my life would want a new tie either, if they HAVE to wear a tie to work they really don't like it. Don't get them anything that is work related, just like a woman would not like something that has to do with house work, they don't want to think about work either.
I don't think they really want any kind of cute handmade do-dad (ha no pun intended!), nah I think they would rather a cheese log than a handmade ashtray or key hanger.
If your Man likes to work on cars or in the shop chances are he has all the tools he needs or goes and gets a tool if he needs one for a project.
So the only thing we can get him so far is a cheese log, I tell ya that would be a really great gift for a man. It sounds stupid but guys love that stuff. Cheese logs, peperoni, beef sticks with mustard, deviled eggs…hmmn that is pretty much anything stinky or gives them gas! That could really save some green, just get Dad a beef stick and some cheese. Trust me they will love it!
Want a couple other money saving gifts for the Dad??? Here are a few more REAL WORLD Suggestions...
Let him sleep in (you will have to duct tape your children or take them elsewhere so they cannot make noise) (disclaimer: I was joking don't ever use duct tape on your children just dream about it!)
If he likes a certain movie or show get him the DVD of the series or just let him do absolutely nothing all day and bring him pickled eggs and beer to his chair so he can watch TV all day long.
Let him BBQ some ribs on the grill and you make his favorite deviled eggs, egg salad, or some other gassy favorite food. Guys like to BBQ and they love to eat.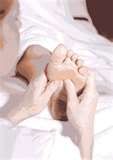 Rub his feet or back, they are just big babies and like it when you treat them that way.
Also do you remember when they took you to dinner on Mother's Day so you don't have to cook?? Guys really like to go out to eat breakfast so take your man out for some Pancakes. They like pancakes all day long.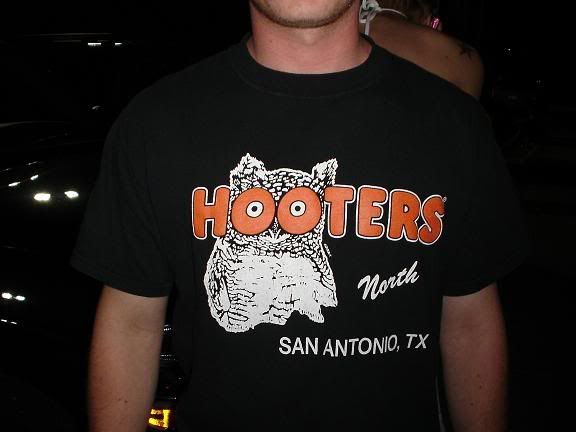 If you want to get him some clothes get him the clothes he really wants, sweat pants, jeans, shorts, and tee shirts, if it has a picture of beer or cheese printed on it that is even better!
Here are a few more ways to save even more with those items:
OUT TO EAT:
Carls Jr
Hardee's
Quiznos Subs
Corner Bakery Cafe
White Castle Restaurant
Smashburger
Jamba Juice
Baskin Robbins
Carrabba's
Shoney's
Corner Bakery Cafe
Rubio's Mexican Grill

Carl's Jr.
Hardee's
MaggieMoo's Ice Cream
T.G.I Friday's

Romano's Macaroni Grill
California Pizza Kitchen

Orange Julius
Qdoba Mexican Grill
Häagan Dazs
Planet Hollywood
Thanks
Becentsable
for the great,
Restaurant Coupons
!
Clothes:
Kohl's "Beer, Now Cheaper than Gas" Tee and other Graphic Tee's 2/$20.00
Target Men's dENiZEN Cargo Shorts $19.99
Use $5 dENiZEN Target printable coupon
$14.99
after coupon
Shaving:
Target Gillette ProGlide Razor = $9.79
Gillette 4 ct Cartridge 16.99


Get a Target $5 Gift Card wyb (2) Gillette Items


Buy a Gillette ProGlide Razor AND a 4 ct Cartridge
Use get FREE Gillette Razor wyb Fusion Cartridge 4 ct+ coupon from 6-3-12 PG
$11.99 for both after coupon!
Aftershave:
$1/1 any Playboy for Him Body Spray
$2/2 any Playboy for Him Fragrance Purchase
$2/2 off any Addias for Him Fragrance
$2/2 off any Tim McGraw Fragrance Purchase
$2/2 any Stetson Fragrance Purchase
$1/1 any Adidas Deodorant Product
Get him a Cheese Log and Sausage Snack Tray $23.99
Or Make your own CHEESE BALL:
1 (4 ounce) package dried beef
2 tablespoons dried parsley
2 (8 ounce) packages cream cheese softened
1 to 2 tablespoons horseradish
1/8 teaspoon celery salt
1/4 teaspoon garlic powder

Working in small batches, coarsely chop dried beef in a blender or food processor. Combine 2 tablespoons of the chopped beef with dried parsley.

Combine cream cheese, remaining dried beef, horseradish, celery salt and garlic powder until well blended.

Roll cheese mixture by hand into a ball. Roll in chopped beef-parsley mixture to coat. Chill until firm.

Serve with crackers.

Makes 10 to 12 servings.
Here is another, you can never go wrong with bacon and cheese:
Bacon-Cheese Ball
1 pound sharp Cheddar cheese
1 pound cream cheese
1 pound bacon, fried crisp and crumbled
1/2 pound Roquefort cheese
Pinch of garlic salt
Worcestershire sauce

With all ingredients at room temperature, mix well. Shape into 2 medium balls or 4 logs.

Serves 20.
Still need more ideas?
Breakfast in Bed!
Use $1/2 Jimmy Dean Roll Sausages PRINTABLE

Use $1/1 IHOP at Home Frozen Breakfast item
A nice collage or photo of his children in a simple (dollar store) frame. Matt it and then have the kids sign I love you Dad all around it.
Pay for one months worth of lawn care so your Dad gets the month off!
For the Outdoors man
Bowflex EZ Heart Rate Monitor Watch w/Quick Touch Technology and Accurate ECG

,

$14.99
Hunter's Specialties Scent-A-Way Basic Scent Elimination Kit
$19.99
Give him a gift card to his favorite store.
Back massage or a foot rub! FREE!
Free hair cut coupon!
Coupon for a free oil change.
Day of Xbox or paint ball.
Make him some of his favorite brownies!
(use the is coupon to save:
$0.75 off 2 Betty Crocker Supreme Brownie
)
Take his favorite "baby" (car or motorcycle) and have it serviced and detailed. (Take it to a place he has trusted with his "baby" before!
Make your man some pancakes at home, and if the kids are not around you can serve it in high heels. :) Or if the kids ARE around make him breakfast in bed and then all of you dress up to serve it, that way you will look less silly in your little cocktail dress!
These ideas may seem silly but it is all about finding what he likes and then having some fun with it. The whole idea is NOT the gift but making him feel special and appreciated. If you have to think outside the frugal box to do that then so be it! Have fun!